See why Toolyt switched from Drift to Continually
"We switched from Drift. I love the simplicity of creating the chatbots. Continually connects to my slack, so no additional tools to worry about.

Continually was my Best Buy last year :) very happy with it 😊"

Nizamudheen V
Founder, www.toolyt.com
Using Drift vs Continually for your Website Chatbot
We noticed that a lot of customers signing up for Continually are switching from Drift. To help you understand why Continually is a great alternative, we've put together a quick overview of how the two products compare.
FROM

$50
Per Month

$50
Per Month

No. Seats
5
1
Live chat
Connect your calendar
Zapier integration
Track with Google Analytics
Custom bots
Send leads to your CRM
Remove branding
Customise welcome message
Landing pages
Use on multiple pages
Integrations
Drift offer most of these features in their $400/month plan, but we think that's expensive for most small businesses (and you still only get 1 seat)
All our plans include:
No limit on how many bots you can build
Customise the style to match your brand
Localise into your visitor's language
Block visitors by IP
Saved replies
Email notifications
Tightly integrate your bot with our JavaScript API
Why marketers and small businesses are choosing Continually over Drift
We offer a simple, more affordable way to generate qualified leads.
More affordable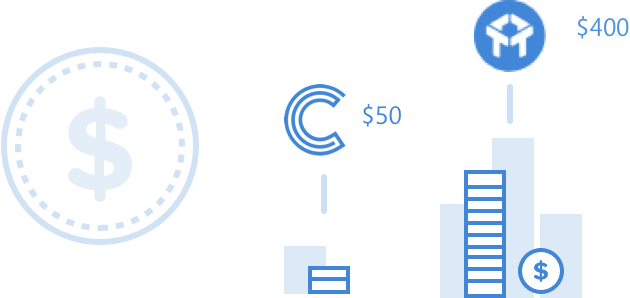 Out bot builder
You can build personalised complex bots in our easy to use bot builder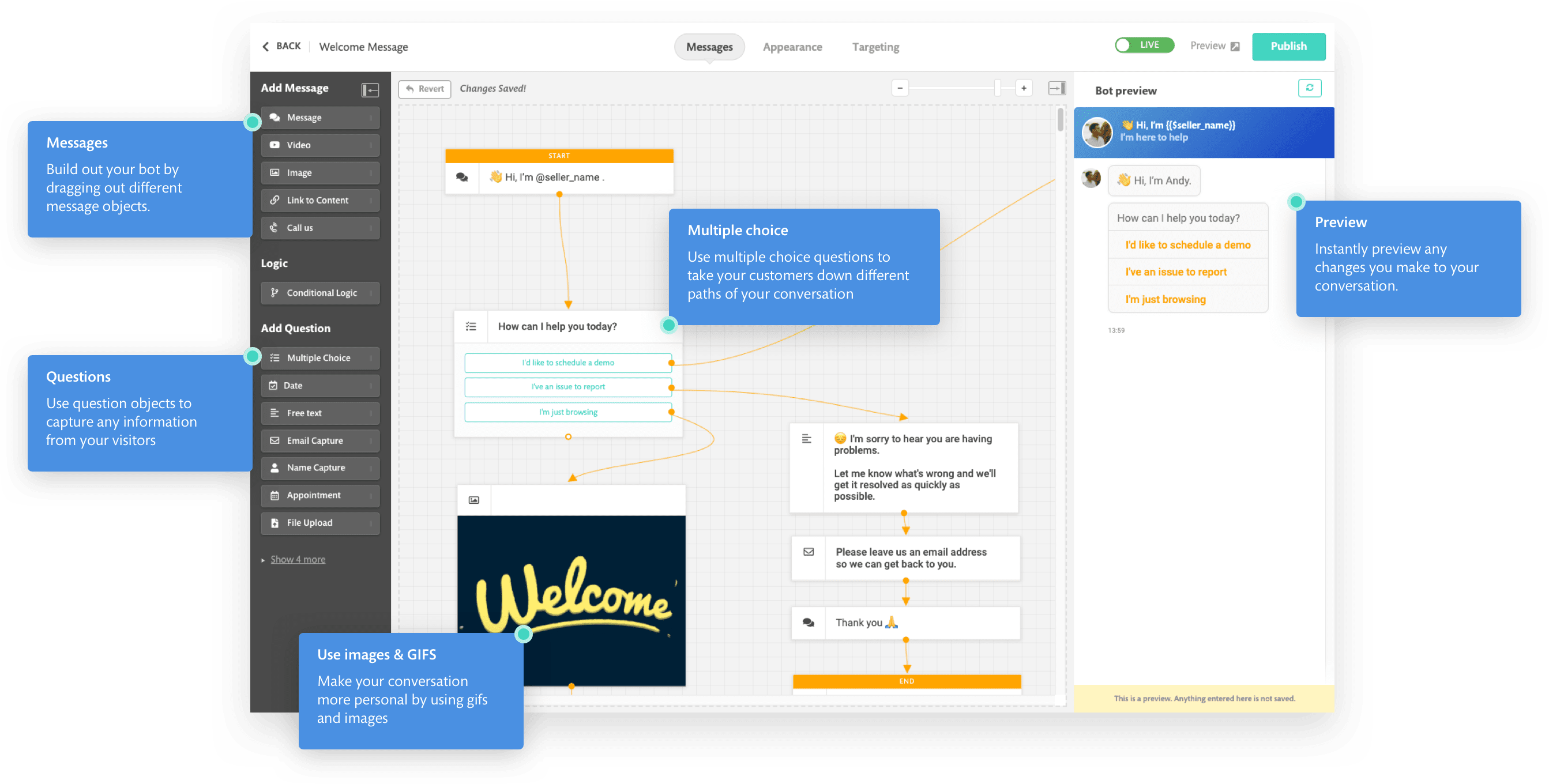 We built Continually to make automation available to everyone
Live chat is terrific, but what do you do if you're not equipped to operate 24/7, or don't have the bandwidth to respond to every question as quickly as you'd like?

Today, when buyers get in touch through your website - say to request a product demo - they expect you to reply quickly, even out of hours or when they're in a different time zone.

We believe that automation is a great way to expand what you can do. It's like having someone on your team who's always there to help and never sleeps.

Paul McKeever
Founder & CEO, continual.ly
Benefits of using a custom chatbot
CONVERT MORE QUALIFIED LEADS
Customers want answers quickly, so we think it's more important for them to get a helpful response even if that means it's automated.
In fact, a study by James Olroyd at MIT showed that waiting even one hour to respond dramatically reduces your odds of closing the business
— https://hbr.org/2011/03/the-short-life-of-online-sales-leads
SAVE TIME & MONEY
Not everyone has the bandwidth to respond immediately. If you're a solo founder or small team, you might have competing priorities.
And in bigger companies, it can be too expensive to have highly skilled people available to respond. There's a lot of scope to use automation to complement human talent and make your team 💪 with technology.
BE AVAILABLE 24/7 WITHOUT THE STRESS
Installing live chat can feel great because it makes you more available and accessible.
But the incoming requests can also bring a big sense of obligation.
Automation is a great way to take the pressure off. It means you can help people faster. And when you leave the office, you can feel confident that you're not going to miss anything.
DELIVER RELEVANT, PERSONALISED EXPERIENCES AT SCALE
Using automation doesn't have to mean that everyone gets the same experience.
An intelligent assistant is one that can adapt the conversation to be more relevant based on who they're talking with, what they say and what they do. One of the benefits of using Continually is that you can understand your customer's intent and respond appropriately.
You can help customers by letting them choose the path that fits them best, and route the people who need to talk to a sales person straight to a meeting.
Relevance goes beyond the conversation. Once you've engaged someone, we build a rich profile about them so that when you do meet them, you have everything you need to know to talk about what's important to them.
Continually is free for small businesses.
Take our 60 second test drive to see for yourself:
Easy set up • No credit card required