REVIEWS
4.9/5 (25 Reviews)
Product hunt
#2 Product of the Day

Selling tools
Top marketing tool of the year
Get better results with Continually
Engage more visitors without hiring additional sales people
Generate more qualified leads
Be available 24/7 without the stress
Using Continually vs Drift for your Website Chatbot
We noticed a lot of customers using Continually are switching from Drift. To explain why Continually is a great alternative, we've put together a quick overview of how the two products compare.
Get results quickly
Simple and powerful
Want to try out Drift's custom bots? You have to schedule a demo with a sales rep and pay to upgrade before you can use them yourself.
We want you to try our features, for free. Only upgrade if you're delighted with what we offer. Cancel any time, no notice required.
Try for free, cancel any time
No credit card required
Drift is bloated with features your team doesn't need. It makes it harder to get up and running, and making changes can be complicated.
We know your time is valuable, so we built Continually from the ground up to be the easiest way to add live chat or a custom chatbot to your website.
This means you'll see results more quickly, spending your time engaging prospects instead of setting up software.
Affordable pricing
Don't overpay
Drift is expensive. Want to add more seats? That'll cost you too.
We've made custom chatbots affordable to every business, so you can reduce expenses and re-invest in other marketing programmes. Check out our pricing for details on our generous plan allowances.
Great customer experience
A customer-driven company
We care deeply about helping our customers to be successful using Continually. We're a small team, so you get responsive customer support from people who know exactly how to help.
We listen to customer feedback, publish a product roadmap and ship improvements and new features each week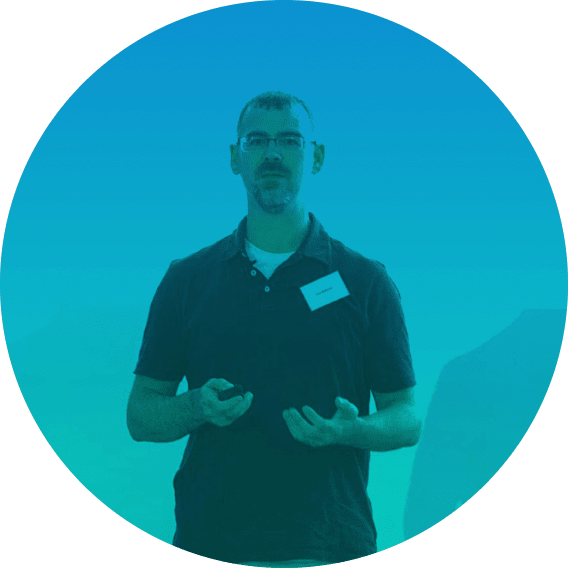 Learn how you can get better results by switching to Continually.
I'd be happy to answer any questions you have on how Continually compares to what you're doing right now or to other software you're currently using.
Show me how Continually can help
Engage visitors with bots they'll 😍
Use bots to deliver helpful, relevant and personalised experiences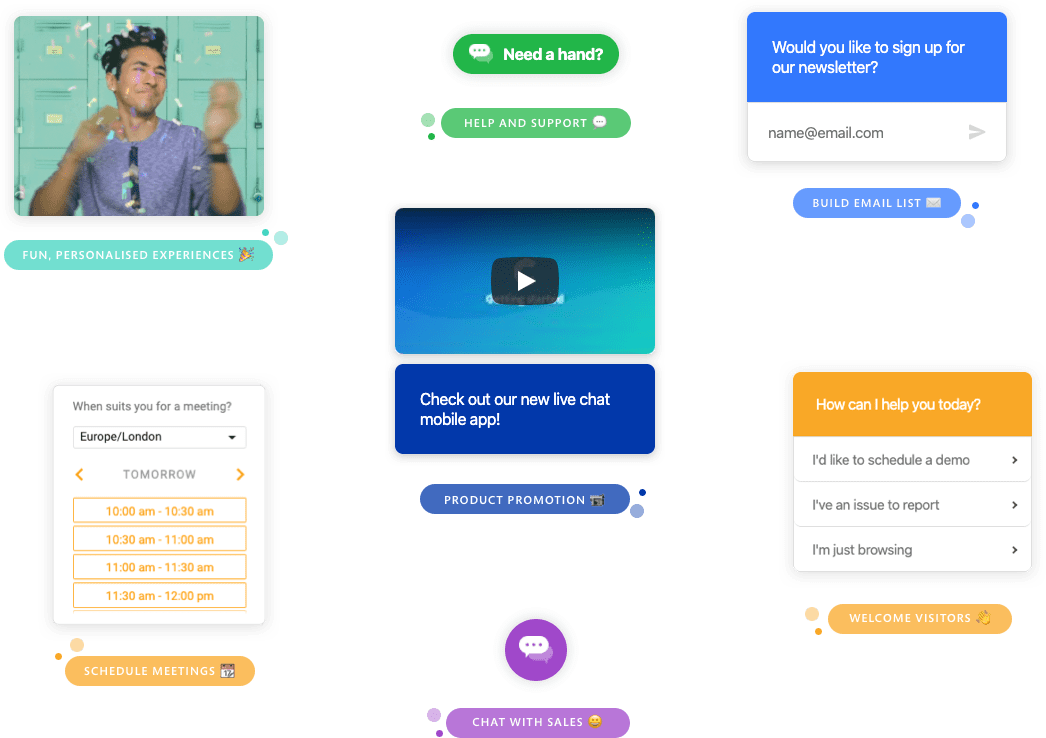 See how Continually looks on your website
Take our 60 second test drive to see for yourself:
Easy set up • No credit card required
Build complex bots without breaking a sweat
Our easy to use bot builder lets you build and create your own
personalised bots without needing to know any code!
Some things you can do:
Send personalised messages
Use links, images and videos to promote your content
Capture any lead information
Create and store answers in variables
Automated scheduling
Use conditional logic to route your customers to the right conversation
Use audience targeting to deliver the right content for your visitors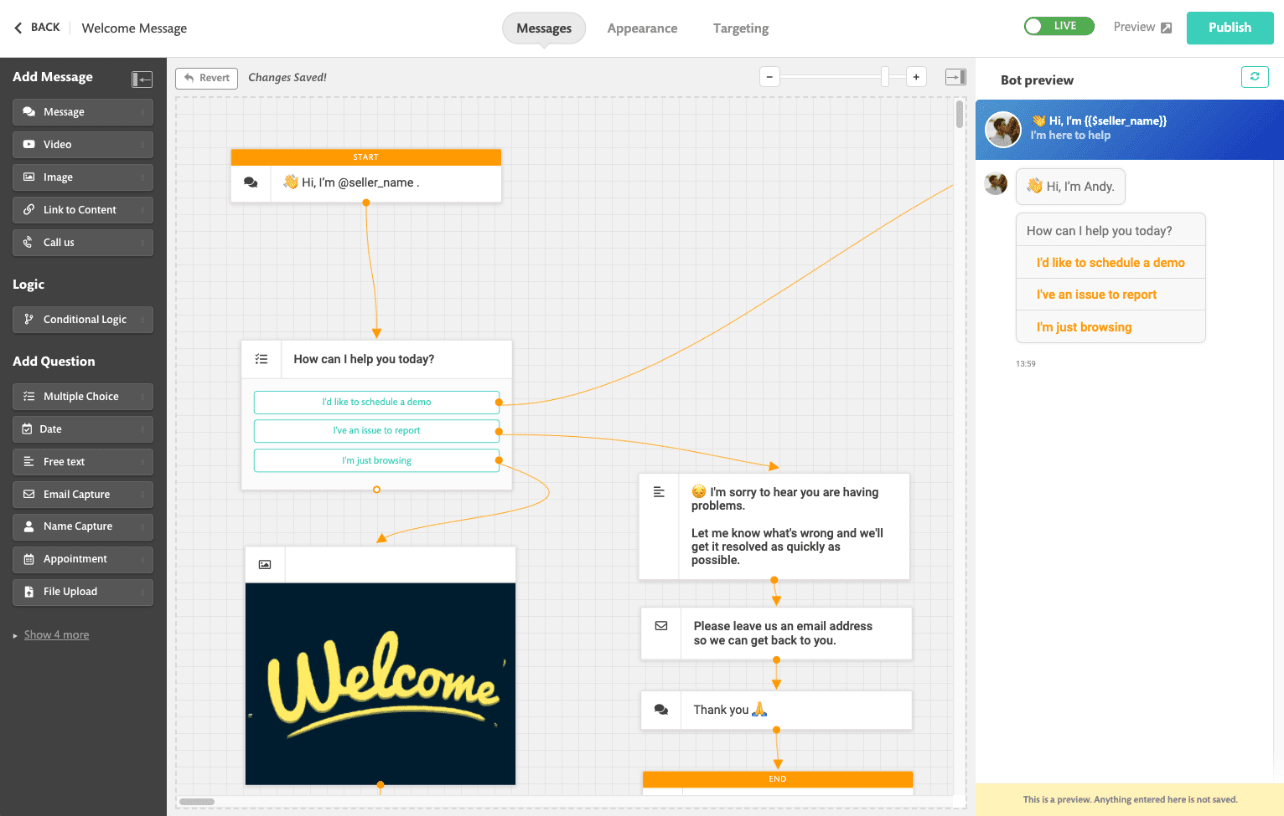 Chat with customers directly with live chat
Combine live chat with your bots to handle more complicated issues.
You can chat directly from your browser or you can download our
mobile from the Appstore or Google play store.