How it works
What happens when someone gets in touch
We notify you and your team in Slack when new customers get in touch with Live chat
Step 1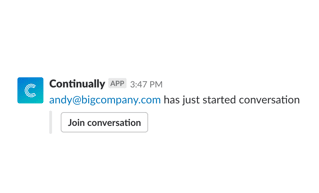 Step 2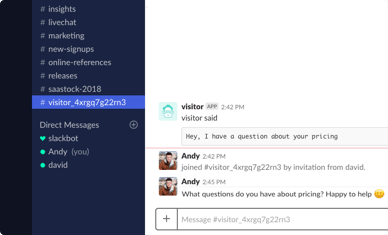 Step 3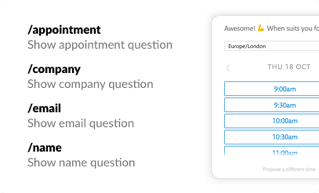 "We've had Continually on our site for a few weeks now. It was super quick to set up. Links to my Google calendar and we've had some great discussions with potential parades for Pilcro as a result."
Team members
Anyone in your team can chat
When a customer gets in touch through live chat, we notify you and your team giving you the information on who that lead is and what they have said.


Need someone to step in for you? Anyone in your Slack team can join that bot to help that customer.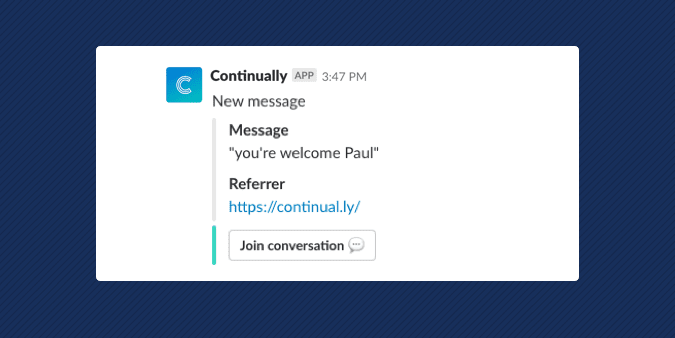 Slack commands
Awesome Slack commands
We have our own Slack commands that you can use to capture any lead information or easily send you calendar to customers.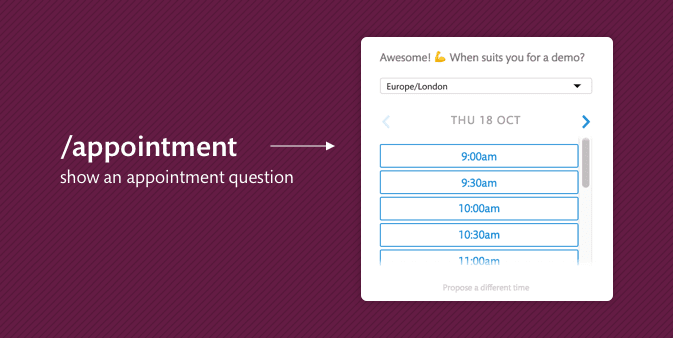 Your status
Set customer expectations
Not getting a response if frustrating with live chat. We help you set clear expectations for your customers around response time by using your Slack status to let your customers know when your offline.
When you are offline and someone leaves a message, we automatically ask for an email so you can get back to them when possible.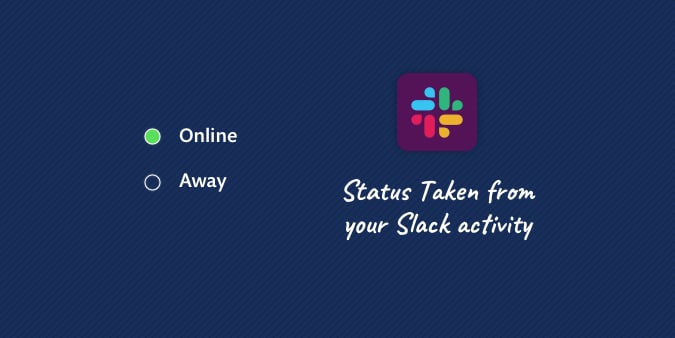 Notifications
New lead notifications
We notify you in Slack when your automated bot has captured a new lead or booked an appointment. Keeping you and your team up to date on your success 🎉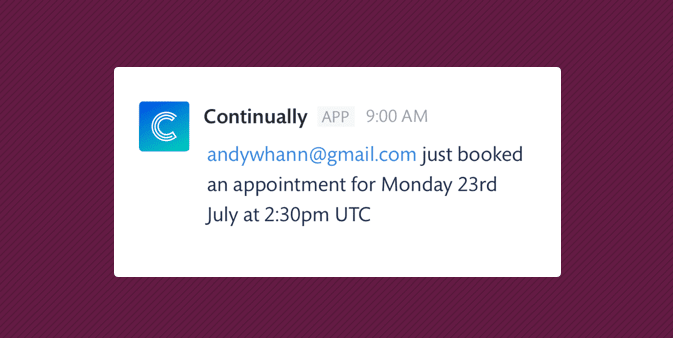 Installing
How to set up live chat
Setting up live chat takes less than a minute. All you need to do is connect your Slack channel and you are good to go.
Step 1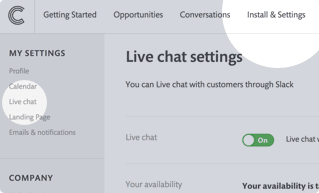 Step 2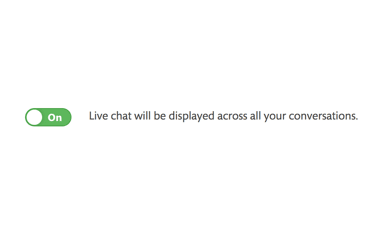 Step 3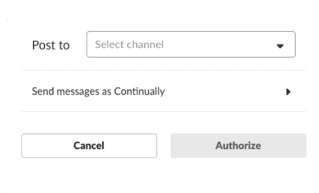 Get started with a free account
Reduce customer acquisition costs with a bot that works 24/7
Easy set up • No credit card required