How it works
How automated scheduling works
Spend less time arranging meetings. Book more meetings by letting customers find a time that works for them
Step 1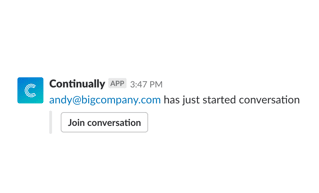 Step 2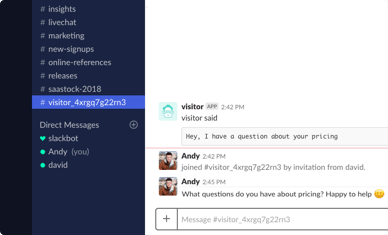 Step 3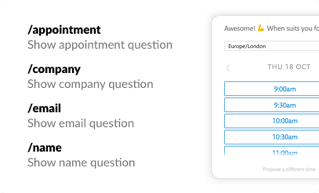 "Helps me to automate the booking of demos for prospects visiting my SaaS product's marketing website. Being able to check availability by integrating directly into Google Calendar saves a lot of back and forth over email with my prospects."
Easy scheduling
Save time going back and forth
Let your customers easily see what your schedule is like, so they can book a meeting that suits both of you.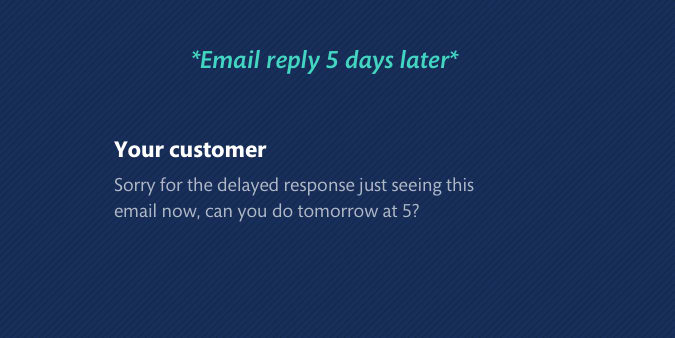 Slack commands
Send straight from Slack
If you are using our live chat feature, once you have your calendar connected, you can send your calendar straight from slack to live customers.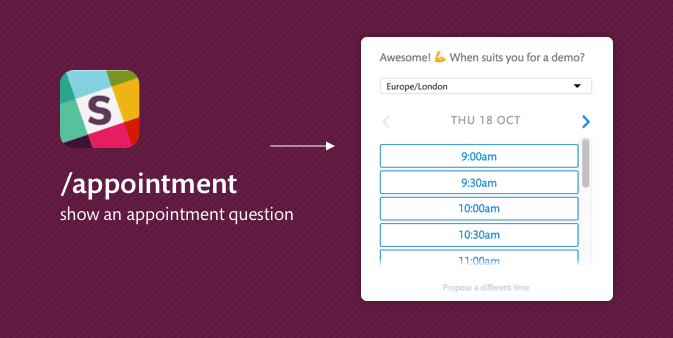 Notifications
Never miss a meeting
We notify you when someone books a meeting from your bot. We then send you a follow up reminder when that meeting is getting closer, so you don't forget.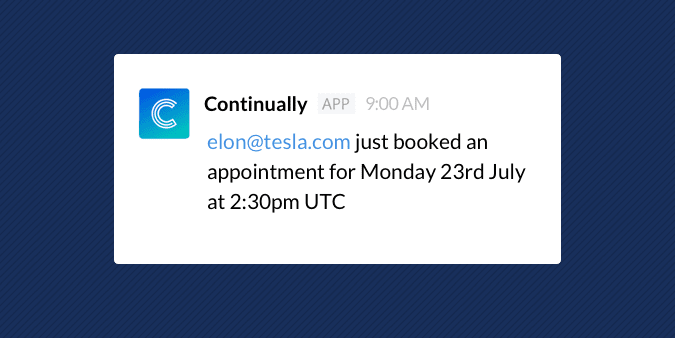 General Questions
Can visitors see what's on my calendar?
No. We use a combination of your calendar availability and the rules you set to offer suitable times for appointments.
Can you see what's on my calendar?
No. The calendar APIs we use only tell us whether you are free or busy. We don't see the details of what's on your calendar.
How does the integration work?
When you connect your calendar, we'll take you to a secure sign in page at either Google Calendar of Office 365. We don't see your password and you can revoke access at any time.
How do I handle multiple people taking meetings
When you want to assign incoming meetings across a group, a good solution is to use a shared calendar. This lets the whole team see what appointments have been booked.
You can also have different bots assigning meetings to different calendars.
Get started with a free account
Reduce customer acquisition costs with a bot that works 24/7
Easy set up
No credit card required
Free forever