We've been putting a lot of time and thought into how we can help sales and marketing teams convert website visitors into customers.
To make sure we are building the features and content you care about most, I was hoping you could take a couple of minutes to answer a quick question:
What's your biggest challenge when it comes to getting inbound leads to convert from website visitors to become paid customers?
You can shout out to us on Twitter at @usecontinually: I'd love to hear your thoughts!
---
7 secrets to converting top of funnel visitors with content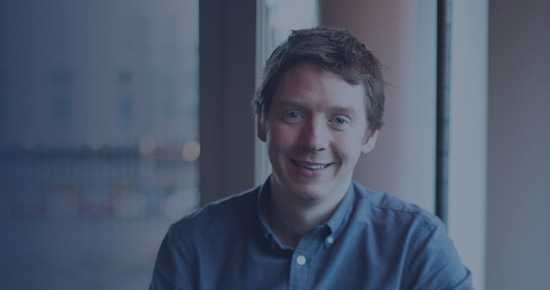 Kevin McGrath is CEO of Beacon, a tool used by marketing teams around the world to create killer ebooks without hiring a designer.​
Have you ever felt like you're pouring a ton of effort into content marketing and it should be converting more visitors to leads?
We got Kevin to spill the beans on how to use content to convert more visitors to customers.
---
Features we shipped 🚀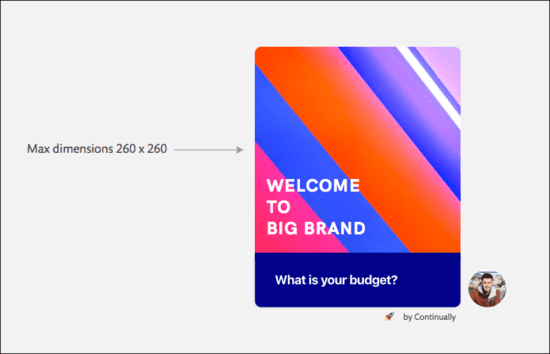 A picture says 1000 words after all 👀
You can now show off your best content or highlight new features by adding images to your welcome message to increase engagement.
---
Helpful resources 👌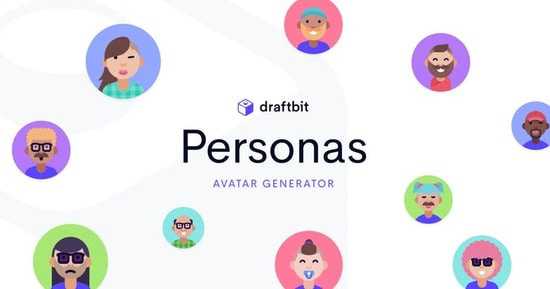 A playful avatar generator for the modern age
For those of us who need to work with visual assets but aren't just as handy with Photoshop or Sketch, Personas is a new free tool for marketers:
---
Sites we ❤️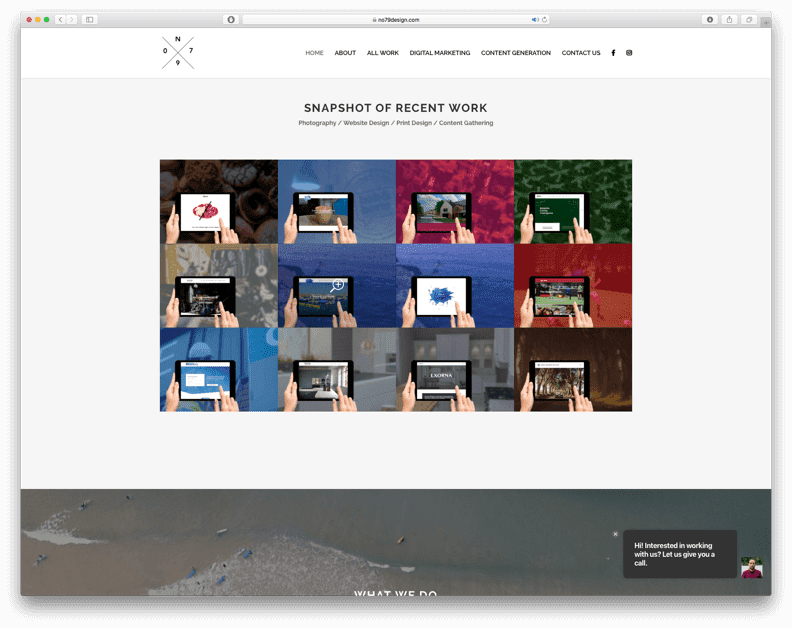 Warning: their photography may make you want to swim in the ocean
The team at No 79 Design have terrific flair with visual design, so we were delighted to see them start responding to customers with Continually.
---
Tweet of the week
Playing with @UseContinually. Had this automated bot set up and live on a website within 10 minutes of signing up. Impressive @paulmckeever @itsdavidhughes @fntn 🙌 https://t.co/h1nRtaf2Cl pic.twitter.com/5MqwSUQAda

— Lee Munroe (@leemunroe) October 4, 2018
Great to see new Continually user @leemunroe go live ⚡️
---
Woohoo! We're on Beta List 😎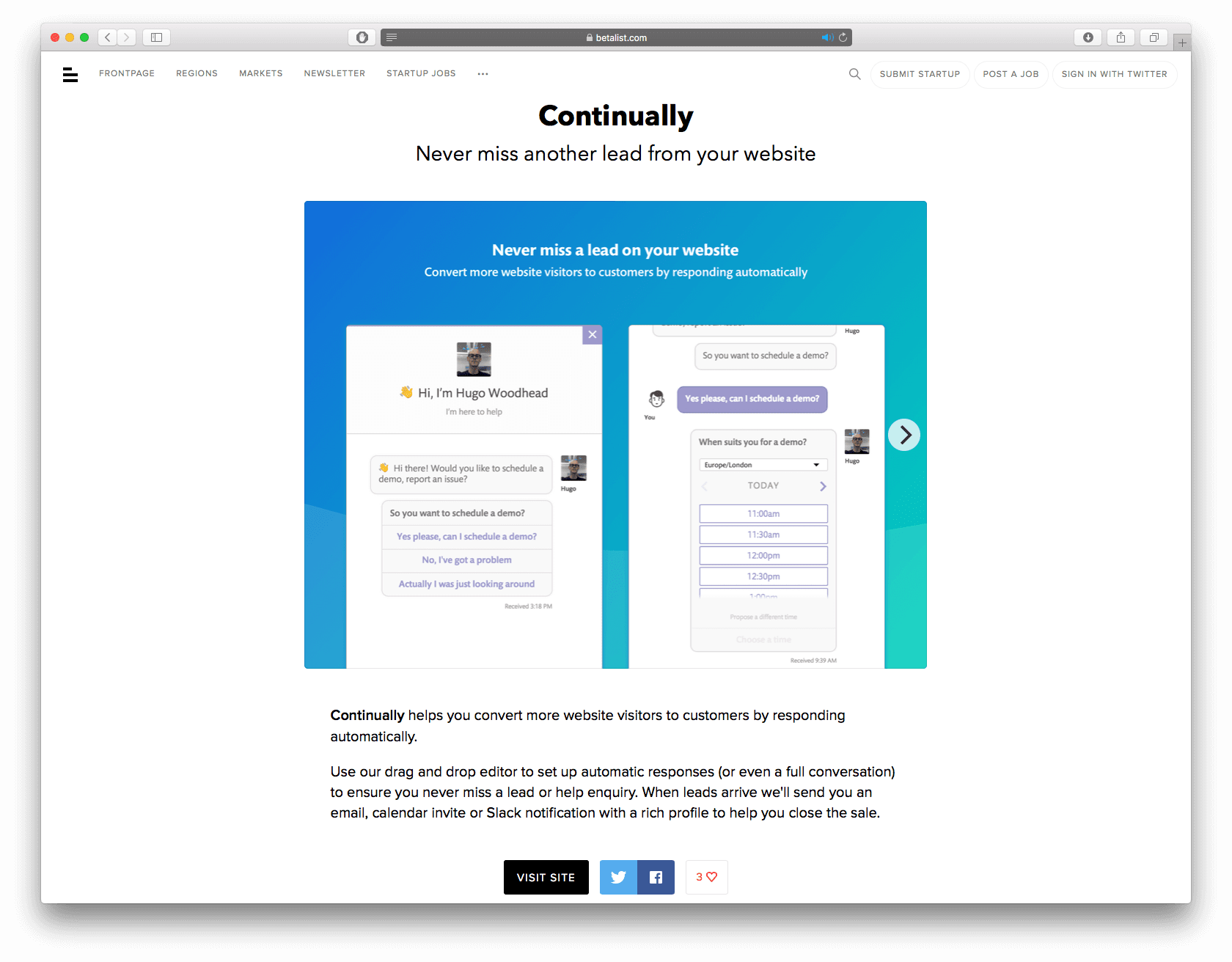 We're in good company on the list of awesome new products on BetaList 🙏
---
---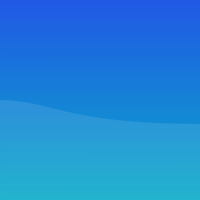 We help you convert more website visitors to customers by responding automatically
Learn more about Continually
→