Our goal is to help businesses automate customer acquisition, using technology to create more relevant, intelligent and personal buying experiences.
To help us achieve this, we're delighted to announce that Continually has been awarded a Grant for Research and Development.
The grant is delivered through Invest NI, a regional business development agency. They focus on growing the Northern Ireland economy by helping businesses compete internationally.
About our R&D project
We believe that as conversational interfaces become a widely adopted part of the marketing mix, businesses will choose to deploy chatbots on their own websites, rather than relying on the capabilities of messaging platforms like Facebook.
There are many opportunities to make it easier for buyers to engage with a company using a chatbot. For example, by making the interaction more relevant, intelligent and personalised.
The creation process for building and deploying a chatbot is a large barrier for many. This is especially true for small businesses who don't have access to software development teams.
Our research and development is focused on how a combination of machine learning, decision-tree logic and brand customisation could help non-technical people create and deploy intelligent chatbots that lead to highly personal experiences.
This work is ongoing through 2019 and we'll share more details of what we achieved once the project is complete.
Thanks, ERDF
The funding for our R&D grant ultimately comes from the EU, through the European Regional Development Fund (ERDF). You can read more about how the ERDF works to strengthen economic and social cohesion in the European Union on the ERDF website.
---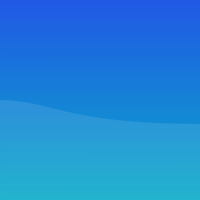 We help you convert more website visitors to customers by responding automatically
Learn more about Continually
→