Elearnio began using Continually after struggling with complicated chatbot builders. Templates and a simple set-up helped them start generating high quality leads (and entertain their customers along the way).
What Challenges did Elearnio have?
German software start-up Elearnio make it easy to engage new employees and support the onboarding process. Founded in 2018, connecting with customers has proven to be a difficulty. In this customer story, co-founder Lars Krüger tells us how Continually solved their lead generation challenges.
They had three key concerns when choosing a chatbot:
1. Simple and Easy to use.
Elearnio had used chatbot builders in the past, finding them too complicated to set up with no guidance on how to approach messaging. They needed a simple software they could use to start generating leads straight away.
2. Allow prospects to get in touch and schedule meetings automatically.
As a startup Elearnio needed to capture every lead that came to their site but had no time for a live chat. They needed an affordable, automated tool that could engage visitors 24/7 and book prospect meetings into their calendar.
3. Create fun customer experiences.
Elearnio wanted to engage visitors in a fun way and create a great experience for prospects and customers. The challenge was, even if they found the right tool what would they say?
How Elearnio used Continually to generate more leads?
Elearnio were able to set up a simple and engaging chatbot with Continually. They were soon turning visitors into leads with fun conversational messaging, (We love the Star Trek theme). Listen to co-founder Lars describe his experience using Continually:
---
Here are what he learned about Continually:
Lars was able to get results quickly by spending less time setting up his bot.
He found Continually much simpler than other chatbot builders, making it ideal for small businesses that don't have a lot of free time.
Showing an engaging message straight away can bring leads into your business.
"I tried another chatbot, it was very complicated to setup. (Continually) have a very simple bot builder and great templates"
Continually generates leads automatically, freeing up time for Lars to focus on his business.
Leads were soon booking meetings straight into his calendar. Including a prospect with over 49,000 employees!
Using templates to qualify leads ensures a flow of high-quality customers to your inbox.
Messaging can be fun and conversational! It is always great to add personality to your brand messaging.
Making the buyer journey entertaining helps customers to enjoy the process and feel connected to your brand.
"If you have a bootstrapped Startup, you need a chatbot gives leads the opportunity to get in touch with you in a smart and funny way"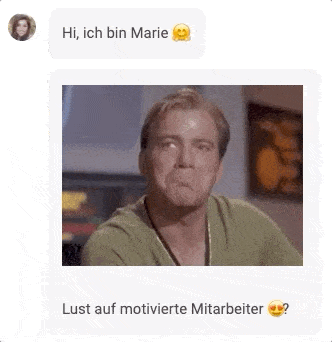 ---
Get Started with Continually Today
Start using Continually today and create a chatbot for your website:
Automate lead generation and guide customers through the buyer journey.
Create authentic conversations that make it easy to engage your customers.
Get started with a free account
Reduce customer acquisition costs with a bot that works 24/7
Easy set up • No credit card required